1 lb. Chocolate Honeycomb Gift Box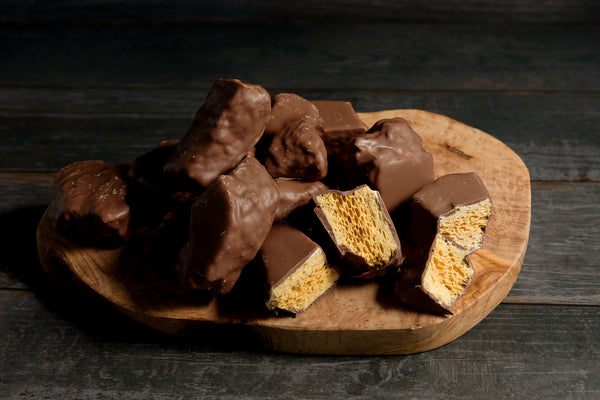 Made with pure honey, enjoy a light crunchy brown sugar sponge. Also known as "honeycomb" in some areas. One pound of milk chocolate and dark chocolate sponge in a beautiful gift box.
For business or bulk ordering please contact us 775-246-5500 for special pricing and shipping.