This is the best Peanut Brittle I've ever had. The peanuts are fresh and tasty. It's hard to stop eating.
J. Potter
The Best Chocolate there is. I love the fudge!
K. Compton
I have had a lot of chocolate from different candy stores in my lifetime but I have to say yours is the best. Crazy good.
B. Dasher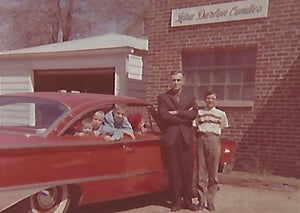 First Generation: My Grandpa Frank in front of his candy store Leisa Darlyn Candies in Akron, Ohio
Second Generation: My dad Dan making vanilla creams in 1960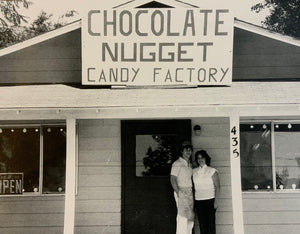 My mom and I at our first Chocolate Nugget Candy Factory in 1983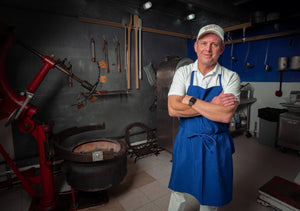 Three Generations and still going in 2023
Our chocolates are hand-crafted using only the best ingredients such as fresh dairy cream, butter, fresh nutmeats and select pure chocolate made with cocoa butter. We never use preservatives or extenders in any of our candies.