1 lb. English Toffee Gift Box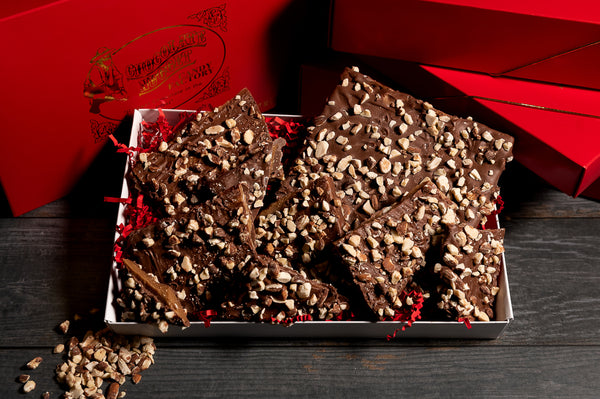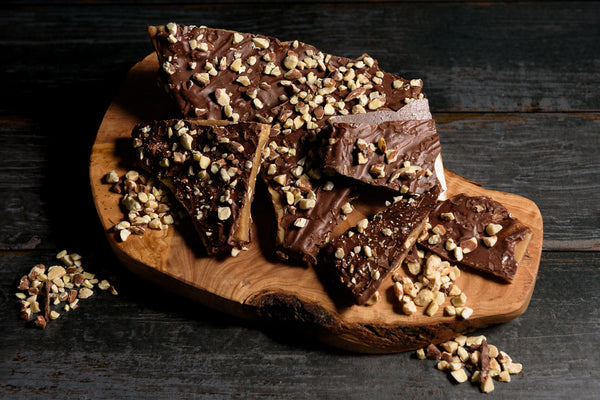 Welcome to 3rd Generation English Toffee! Our family has been making this delicious treat for over 60 years and we are proud to bring you the very best in toffee. Our 1 lb English Toffee is made with butter, more butter, fresh roasted almonds, and creamy milk chocolate. We package each 1/2 lb piece individually for maximum freshness and safety.
Our special recipe is then placed into a beautiful gift box, ready to be enjoyed by you and your loved ones. Enjoy the taste of our time-tested toffee recipe, and let us put a smile on your face!